Generating an audio and visual choreography of data displaying the most popular keyboard shortcuts within AUB campus. 
Working in small groups we were asked to map, analyse and recreate our surroundings within a set of synthesised visual systems. We were encouraged to confront and challenge what mapping is and expected to think innovatively
about how we might find and generate data. Within my group, we focused our data collection onto shortcuts, experimenting with a range of mapping techniques that enabled us to gain insight. Using the most popular keyboard shortcuts used throughout AUB, we organised this data into a variety of outcomes. We generated an audio and visual choreography of data, which included outputs in print, a sound piece and a short film sequence.
Using the visual outcome of data, we scaled it down to produce it into its own sound piece that plays a melody representative of AUB campus. The data passes through a hand crank music box, where people are able to play the melody and hear the sequence. 

​​​​​​​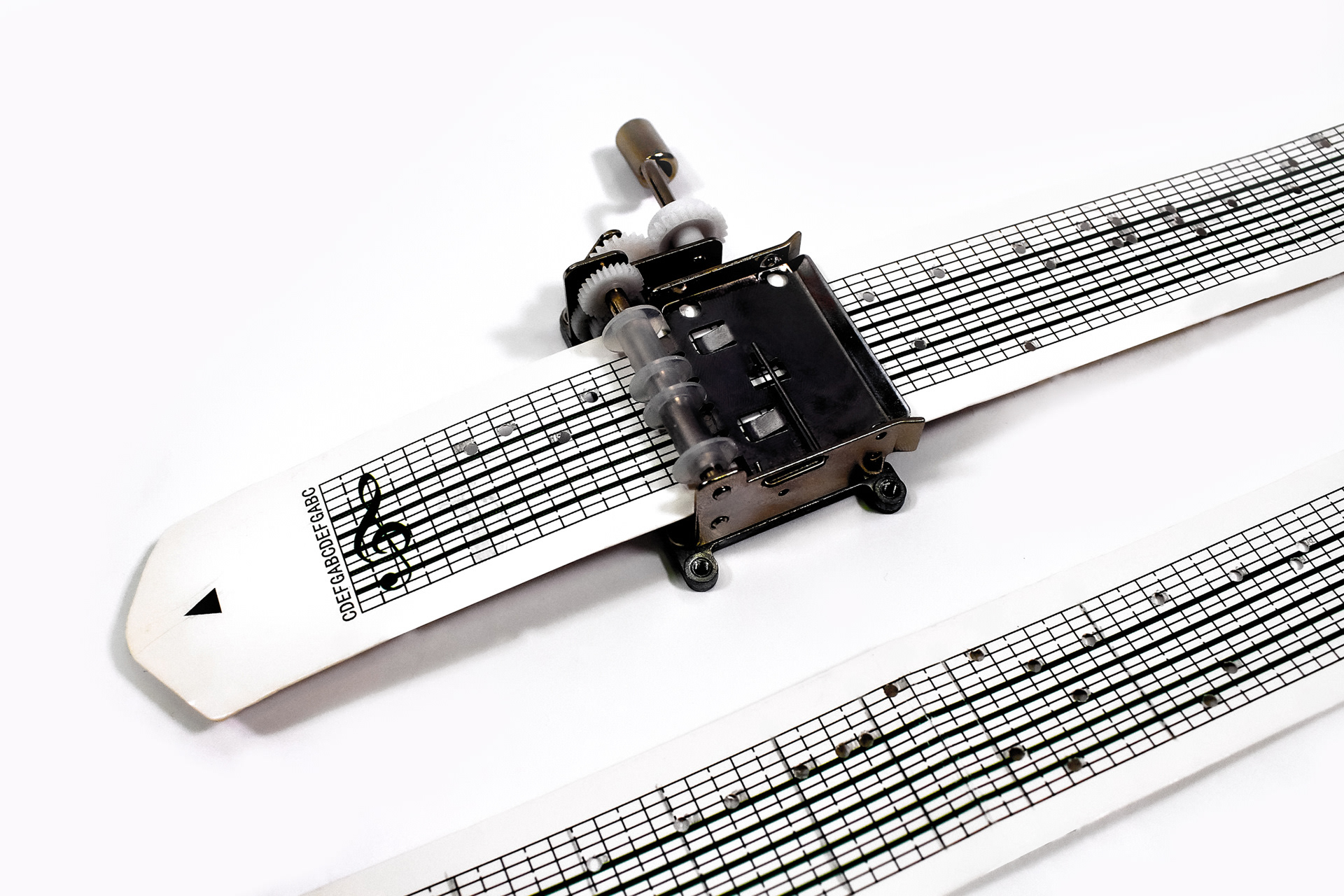 To map the ways in which students within AUB campus moved around the keyboard, we asked to film them from a birds eye view when they were working on their laptop. By applying paint onto each fingertip and placing tracing paper over students keyboards, we were able to see the most used areas and keys. The colours mixed together to visually show the clear progression and movement around the keyboard using only the mixture of the different colours.